Organizing neighborhood food truck rallies
And other events Since 2013

"Two nights I cook.
Two nights he cooks.
Then there is food truck night!"
~Cindy, Cory Merrel
NEIGHBORHOOD
FOOD TRUCK RALLIES
Denver is a hotspot for food trucks and we want to bring the excitement of food trucks and unique food, cooked to order, to your community. Neighborhood food truck rallies are community focused and family friendly. It is a night out without the hassle of finding a sitter, dinner reservations or cooking. Support local business, meet your neighbors, network babysitting services, play a game and eat great food from different cultures.
We serve communities with 400+ homes and partner with your HOA
to bring food from around the world, to your neighborhood.
Two to five savory and sweet food trucks will come out, twice per month,
May-August and serve dinner 5:30-8:00pm.
It is a free service!
Fill out the interest form below to get started.
questions About Neighborhood Rallies?
FAQ page can answer them.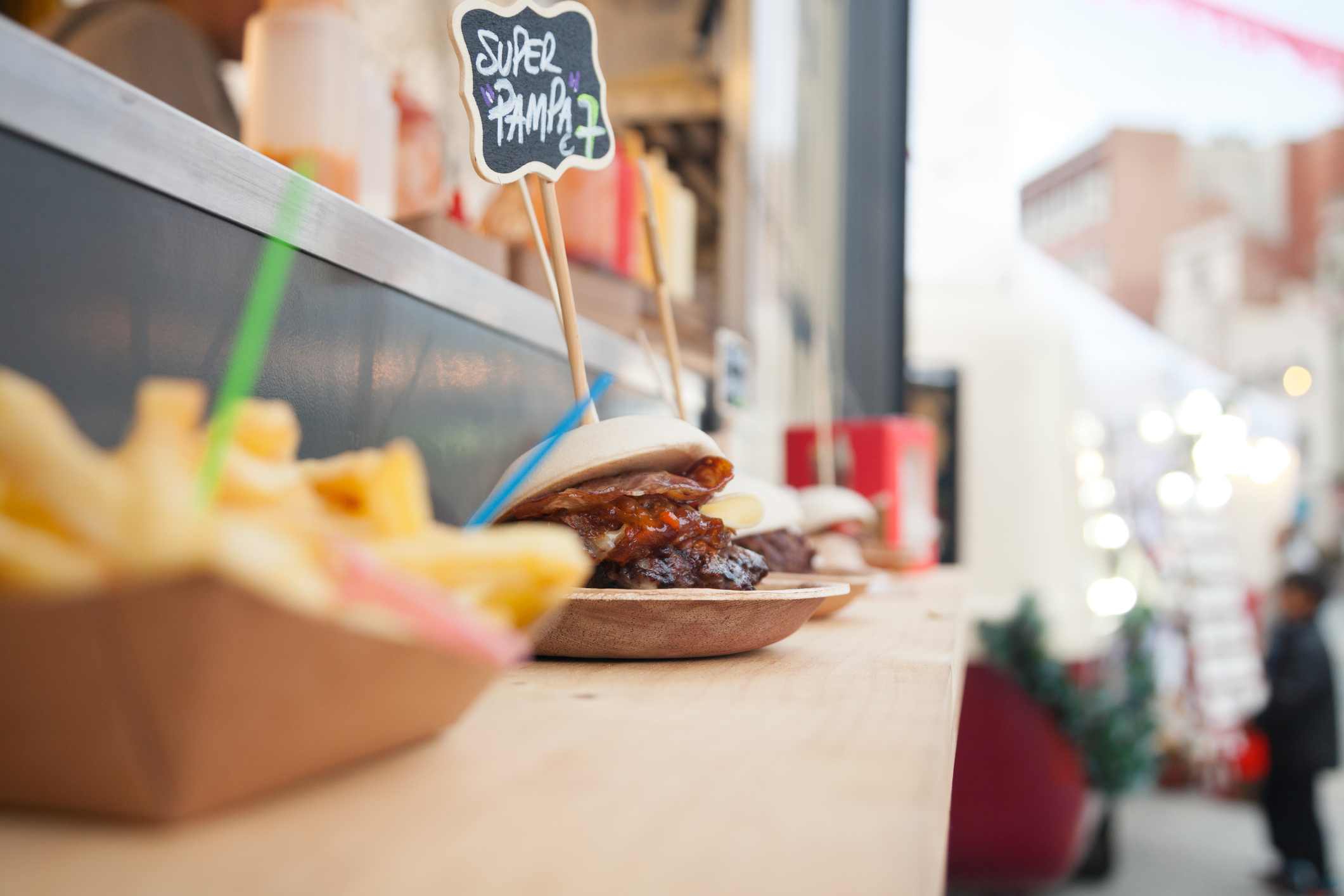 EVENTS
If you are organizing a small or large event-call on Hand to Mouth Events.
We will be your point of contact for the food trucks.
We will book the food trucks from our roster of vetted trucks, gather menus and info, provide logistical assistance, day of event contact and more.
Check that task off of your list and let
Hand to Mouth do the work for you.
We organize food trucks for the Denver Convention Center, local schools, churches, and various companies. Whether you are hosting a party at your home, a training event for 1000 employees, or a festival of 25,000 we can accommodate your food truck needs.
Want trucks to come to your neighborhood or event-simply fill out the inquiry form below and one of our truckers will be with you within 48 hrs.
"Working with Hand to Mouth at convention center events has very exciting and we look forward to many more events." Denver Convention Center

"Food truck rallies have become a family tradition in our home!" ~ Lucas & Ally, The Knolls

"We couldn't have been more appreciative of H2M and their quick response and their variety of trucks at our campus" Echostar

"Our kids play, we don't have to cook and I get to catch up with the neighbors-good times." ~ Ben, Homestead Farms

"We love working with Hand to Mouth. It is hassle free for our community and we get food trucks! Thank you so much Hand to Mouth!" Amber, Trailmark
Run by Local Denver truckers for Truckers
Interested in joining our team of Truckers? Email us aT